HIT Think
How big data can improve clinical research initiatives
May 25, 2017, 4:32 p.m. EDT
We have made enormous strides in the care of patients with disabling and deadly cardiovascular disease, but despite improved therapies and new clinical approaches, it still remains the No. 1 cause of death in the United States.
The collective mission to reduce death and disability from cardiovascular disease (CVD) has advanced over the past few decades, yet much more needs to be done. New approaches are necessary, and improved information is needed to build on current data, and then to enable clinicians to use information technology to anticipate incidents and intervene in real time.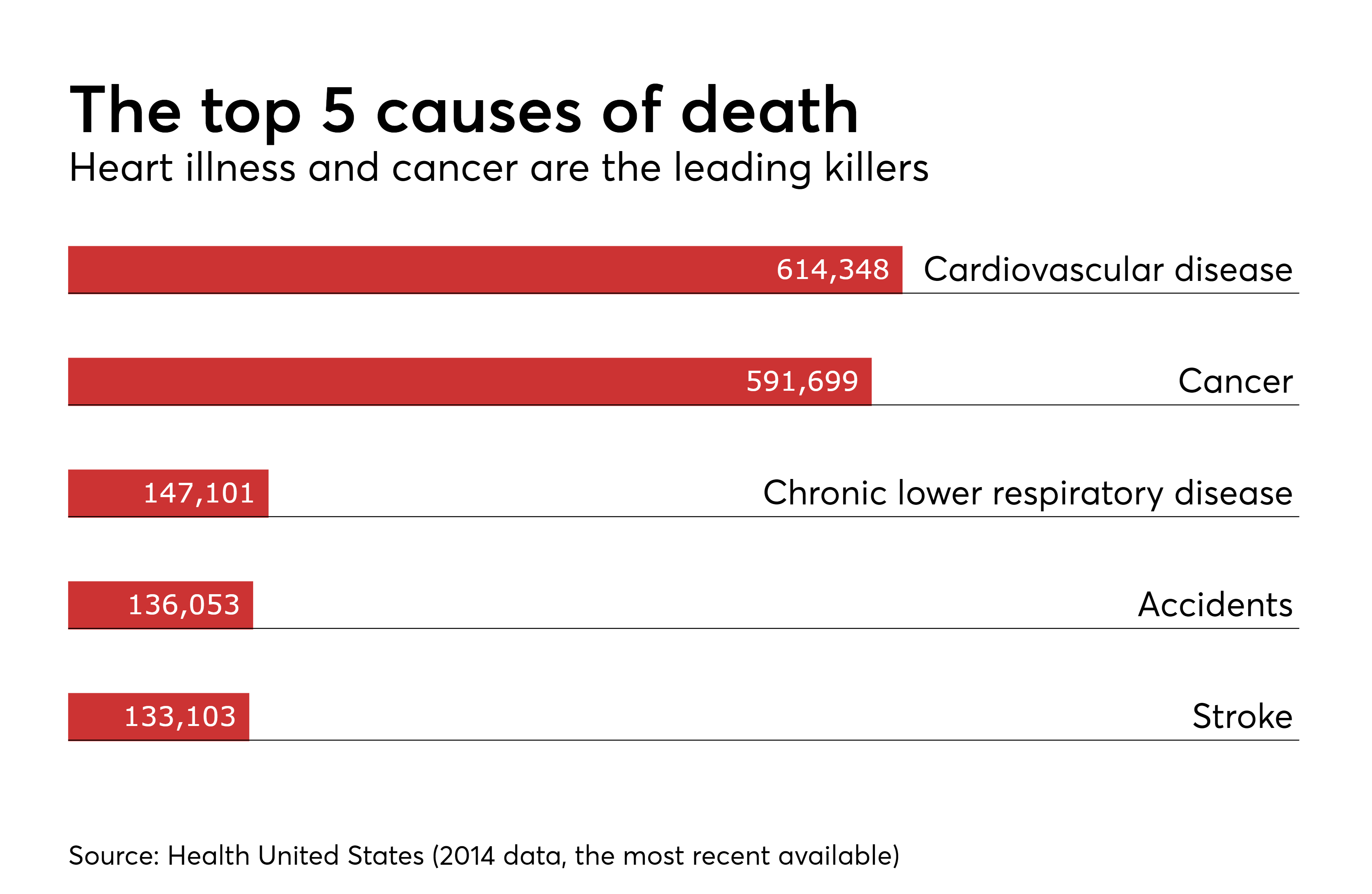 It's clear that research methods must improve and become more inclusive, and that's where information technology will come into play. Increasingly, big data will assist the real-world assessment of novel therapeutics in meeting the American Heart Association's goal of improving the cardiovascular health of all Americans by 20 percent and achieving a 20 percent reduction in death from CVD and stroke by 2020.
The use of analytics is already making an impact in expanding and improving clinical research. For example, one of the biggest breakthroughs in cardiovascular care over the past 30 years has been the emergence and widespread use of statin therapy. Despite the positive impact of these LDL ("bad") cholesterol-lowering therapies, a substantial cardiovascular risk remains.
The benefit of statin therapy has been demonstrated over the years in numerous randomized controlled trials (RCTs). However, RCTs are highly selective, operating in a structured environment under a set of clearly defined parameters, and thus are able to measure efficacy only within specific patient populations. RCTs may not reflect what patients experience in their real-world clinical care, or provide a comprehensive picture of a therapy's effectiveness. Increasingly, healthcare decision makers are seeking to acquire greater knowledge through real-world evidence (RWE), which is gathered from actual patient experiences using a broad array of sources that provide access to unprecedented amounts of patient data.
Advancing the mission to improve cardiovascular health requires understanding the complementary nature of RCTs and RWE. Both are vital to expanding and applying clinical knowledge. The synergy of RCTs and RWE provides a more accurate, pragmatic and comprehensive assessment of the patient population and potential treatment benefit. RWE complements and extends the results from RCTs, leading to improved patient care.
A landmark global RCT currently underway may shed new light on the management of cardiovascular risk. Recent genetic and epidemiological studies have demonstrated that elevated triglyceride levels are an independent and potentially modifiable risk factor for increased cardiovascular events, and may represent one contributing factor of residual cardiovascular risk that is not fully addressed with statin therapy.
The study, known as REDUCE-IT, is evaluating more than 8,000 patients at 470 clinical centers around the world. REDUCE-IT is designed to determine if treatment with a daily four-gram dose of icosapent ethyl, a prescription pure EPA omega-3 medication known as Vascepa, may reduce major adverse cardiovascular events in patients who, despite having their LDL cholesterol controlled with statins, have elevated triglyceride levels and demonstrate other risk factors, such as diabetes and previous cardiovascular events.
Researchers say they expect REDUCE-IT to provide meaningful and actionable data for clinicians seeking to stem the tide of death and disability from heart disease. In addition, data from the study can be collected and analyzed to help realize the full therapeutic potential of REDUCE-IT through the use of RWE, and achieve a better understanding of the patient and how to provide optimal therapy.
Working with the Kaiser Permanente Center for Health Research and with Optum, a health services and innovation company deploying real-world data and analytics, researchers plan to leverage big data to evaluate a cohort of patients similar to those being studied in REDUCE-IT over a five year period to gain additional insight into the burden of CVD, assess resource utilization and determine the incidence of cardiovascular outcomes experienced by this population.
Using several key measures, including data from records in inpatient, emergency department and physician office visits, and laboratory and outpatient pharmacy services, researchers expect to gain deeper insight into the clinical challenges and cost of cardiovascular disease as it relates to the REDUCE-IT patient population. A better understanding of the high-risk cardiovascular patient and novel treatment approaches will lead to greater collaboration and more informed decisions among care providers, health plans and policymakers.
Making a meaningful difference in the lives of people with CVD is crucial. By leveraging the synergies of RCTs and RWE, researchers expect to uncover a wealth of clinical information that has the potential to significantly reduce cardiovascular risk and save lives.