Health IT Now calls for rule to prevent information blocking
August 30, 2017, 3:39 p.m. EDT
The Department of Health and Human Services and Office of the National Coordinator for Health Information Technology need to take a more active role in setting a definition of interoperability for provisions of recent legislation to have an impact.
A letter asking the agency to take a more active role in preventing information blocking urges that it take steps to ensure that current provisions on the books are effective in ending practices by healthcare organizations, and the vendors that serve them, that promulgate blocking practices.
The letter was submitted by Health IT Now, a broad-based coalition of patient groups, provider organizations, employers and payers. The letter was co-signed by 12 other professional organizations and companies with HIT products—they include the American Academy of Family Physicians, American Academy of Ophthalmology, AMIA, athenahealth, DirectTrust, Healthcare Leadership Council, IBM, ION Solutions, McKesson, National MS Society, National Partnership for Women & Families and Oracle.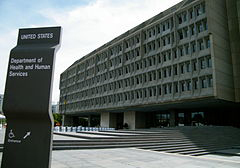 Also See: Why HIPAA is healthcare's favorite scapegoat for info blocking
Eliminating the harmful practice of information blocking is essential because it "does not just thwart federal and private efforts to more fully share clinical information, it may pose significant risk to patient safety."
The letter calls on the administration to issue a proposed rule clarifying the information blocking provisions of the 21st Century Cures law. To fully build out what the law intends to accomplish, and to be effective in preventing information blocking, the group asks for a rule that answers the following questions:
• What is information blocking and what is not?
• What constitutes "special effort" in eliminating blocking and promoting interoperability?
• How ought "should have known" be defined?
• How should patient access be measured?
• How does the law interact with existing laws like HIPAA and medical malpractice?
A number of other issues need to be addressed to flesh out how the provisions of the 21st Century Cures law will function and how it will build pressure on those in the industry to stop information blocking practices.
Health IT Now and co-signing organizations conclude the letter by requesting a discussion in September with ONC and HHS "to discuss the questions and provide commentary in developing the proposed rule." The letter adds that, "This is a good way for various stakeholders to show our solidarity in ending this practice that is affecting the healthcare industry at large and placing patient lives at risk."