CMS finalizes 90-day EHR reporting in 2016, 2017
November 02, 2016, 1:54 p.m. EDT
The Centers for Medicare and Medicaid Services has published a final rule allowing providers in the Medicare EHR Incentive Program to report based on a 90-day reporting period in 2016 and 2017, instead of a full calendar year.
CMS first proposed the rule in July but now it has finalized the provisions as part of the Hospital Outpatient Prospective Payment System (OPPS) for calendar year 2017. According to the agency, it received about 3,000 public comments on the proposed rule, which were carefully considered for the final OPPS rule.
Also See: CMS proposes MU changes, 90-day EHR reporting period for 2016
In addition to changes allowing all returning participants in the EHR Incentive Programs to report on a 90-day EHR reporting period in 2016 and 2017, CMS is also showing flexibility in other Meaningful Use requirements.
"CMS is making changes under the Medicare EHR Incentive Program for eligible hospitals and critical access hospitals attesting to CMS, including hospitals that are eligible to participate in both the Medicare and Medicaid EHR Incentive Programs (dual-eligible hospitals), by eliminating the Clinical Decision Support (CDS) and Computerized Order Entry (CPOE) objectives and measures beginning in 2017," states the agency's announcement.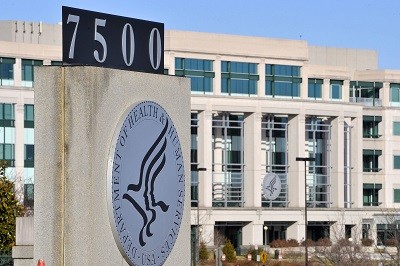 Further, CMS is "reducing a subset of thresholds for the remaining objectives and measures for Modified Stage 2 and Stage 3," according to the agency. "CMS is also finalizing an application process for a one-time significant hardship exception to the Medicare EHR Incentive Program for certain eligible professionals in 2017 who are also transitioning to MIPS. These additions both increase flexibility, lower the reporting burden for providers, and focus on the exchange of health information and using technology to support patient care."
While the American Hospital Association said it was pleased to see "some greater flexibility" in the Meaningful Use program, AHA voiced its displeasure with the fact that the CMS final rule does not go far enough.
"We are encouraged to see CMS include a 90-day reporting period for 2016 and 2017 and an adjustment in some of the reporting requirements," said Ashley Thompson, senior vice president for public policy analysis and development at AHA. "However, the changes do not sufficiently align the hospital requirements with those that physicians will face under the Medicare Quality Reporting Program."
Thompson also expressed AHA's disappointment that CMS finalized a mandatory start of Stage 3 in 2018. In addition, she said the hospital association remains "concerned about requirements for providers to provide third-party access to their systems through application program interfaces without evidence that a relevant standard is ready for nationwide use and despite concerns that this will create security risks."