---
More consumers look to care delivered at urgent care centers
Consumers and provider organizations are continuing to look for low-cost approaches for care. Urgent care centers continue to be on the fast track for growth, as they report advantages in both the cost of care and the ability to access it quickly. The nation has more than 7,000 urgent care centers, according to the Urgent Care Association of America (UCAOA). While the market is fragmented, the major players operating multiple care centers saw moderate growth last year in the centers they operated. The use of IT is growing among these centers, as they aim to fit into the care continuum and communicate treatment with other providers in the community.
Here, we list some of the largest operators of centers in the U.S., using rankings based on just-released October 2017 data from
Merchant Medicine
, which regularly reports on growth among care center chains. This listing excludes retail clinics, such as those that operate within drug stores or large department stores.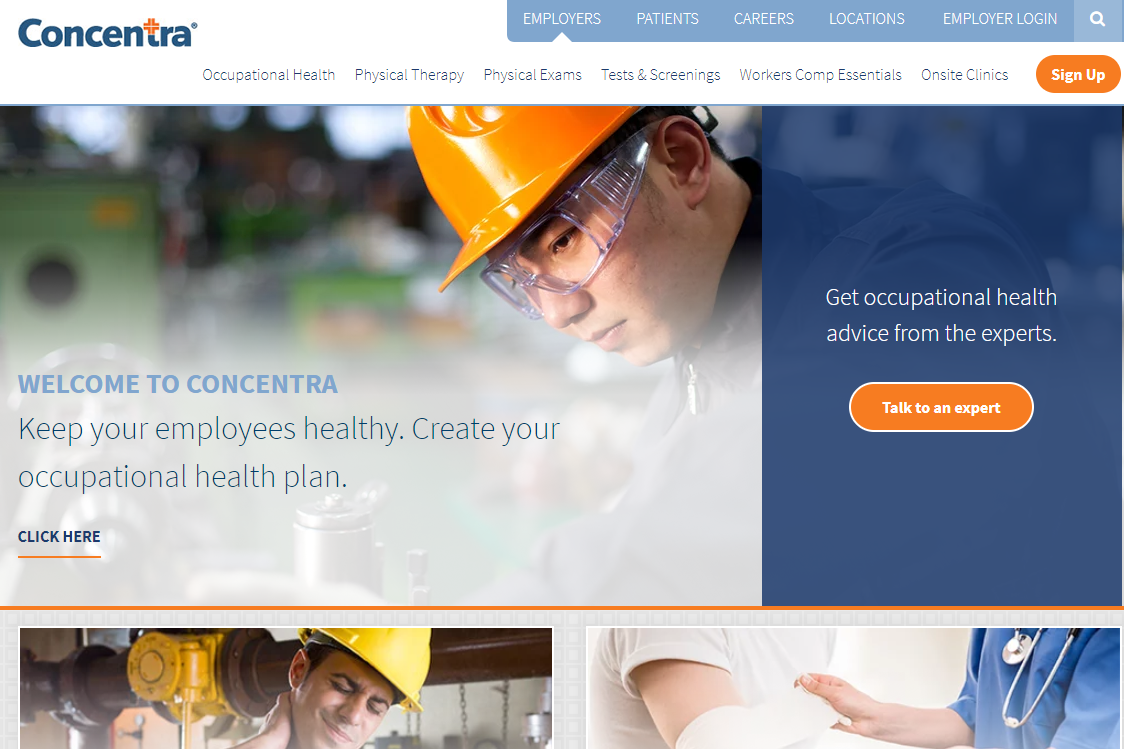 ---
Concentra
300+ clinics in 40 states
Concentra, a division of Select Medical, is a national healthcare company focused on improving the health of America's workforce. Through its affiliated clinicians, the company provides occupational medicine, urgent care, physical therapy, and wellness services. In addition to these medical center locations, Concentra serves employers by providing a broad range of health services and operating more than 140 onsite medical facilities.
https://www.concentra.com