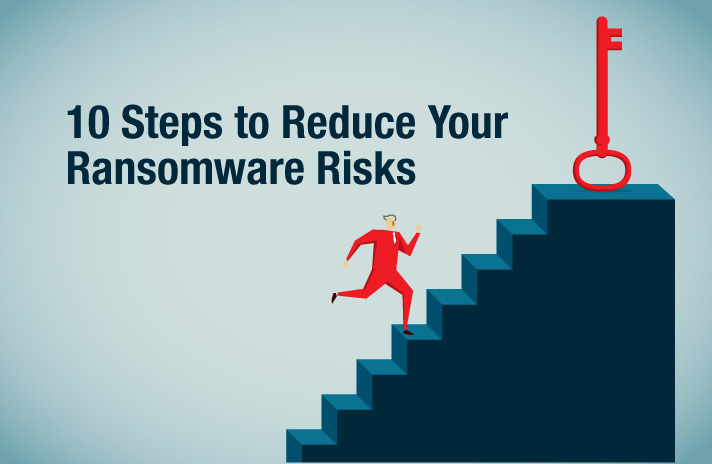 ---
10 Steps to Reduce Your Ransomware Risks
Incidents of ransomware have recently increased, particularly toward healthcare organizations. Rather than paying a ransom, it may be more cost effective to take preventative steps to prevent or reduce the possibility of an attack. Security expert Mark Dill, principal consultant of tw-Security and former CISO at Cleveland Clinic, offers steps organizations should consider taking, using a "People, Process, and Technology" approach.


---
1. Educate the workforce.
People are the root cause for ransomware, so start there. Educate the workforce and let them know that there are real consequences if they carelessly click on a link imbedded in an email or on a website while surfing the Internet. Consider tools that test the workforce's knowledge by sending fake phishing emails. If a worker clicks on the fake link or attachment, their web session is routed to a tutorial on how this was a phishing attack and phishing attacks can lead to ransomware. Record the CEO delivering the warning message to have an even greater impact!