ONC offers challenge to create new model privacy notice
December 15, 2016, 7:04 a.m. EST
The Office of the National Coordinator for Health Information Technology has launched a challenge for software developers, health data privacy experts and other stakeholders to update the voluntary Model Privacy Notice to be more applicable in today's mobile health environment.
"The health IT market has changed significantly in the last five years, and there is now a larger variety of products, such as mobile applications and wearable devices, that collect digital health information," ONC explains.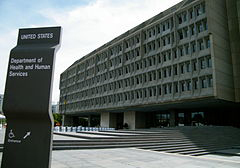 Also See: Why OCR is aggressively enforcing HIPAA compliance
Some $35,000 in prizes will be awarded in the challenge; entries should be submitted to the Challenge.gov website by April 10.
ONC wants participants to use content from the existing Model Privacy Notice template "to create an online tool that can generate a user-friendly snapshot of a product's privacy practices," according to ONC. The content will help developers create a privacy notice that is easier to understand.
The current model privacy notice dates back to 2011. It was developed in concert with the Federal Trade Commission and focused on personal health records, which were an emerging technology at the time.
For the new notice, ONC in March 2016 asked stakeholders for ideas on privacy and security practices that should be on the new notice and how to describe the practices. These comments should help inform developers in the new project, ONC said. More information is available here.