GAO calls Medicare Advantage encounter data into question
January 31, 2017, 6:59 a.m. EST
The Centers for Medicare and Medicaid Services has made insufficient progress in validating the completeness and accuracy of Medicare Advantage encounter data, a critical component for administering proper payments for the program, according to a Government Accountability Office audit.
CMS collects encounter data, detailed information about the care and health status of Medicare Advantage enrollees, to determine payments. However, despite GAO's 2014 recommendations that CMS fully assess data quality before use, auditors found that the agency has yet to take critical steps to ensure the encounter data is accurate and complete, making the Medicare Advantage program vulnerable to improper payments and wasted taxpayer dollars.
"CMS has yet to undertake activities that fully address encounter data accuracy, such as reviewing medical records," states the audit report. "Furthermore, some health insurance and provider trade associations GAO interviewed voiced concerns about CMS's ability to properly identify diagnoses used for risk adjustment…To the extent that CMS is making payments based on data that have not been fully validated for completeness and accuracy, the soundness of billions of dollars in Medicare expenditures remains unsubstantiated."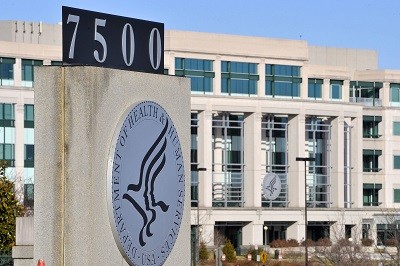 Also See: IT hurdles putting CMS Quality Payment Program at risk
A CMS spokesperson declined to specifically comment on the GAO's findings and recommendations, and instead referred to the agency's official written responses published in the audit report. Among those responses, CMS officials noted that they are working with Medicare Advantage organizations to refine how the methodology used to obtain diagnoses data is applied.
In addition, the agency said it has begun compiling basic statistics on the volume and consistency of data submissions and preparing automated summary reports for Medicare Advantage organizations indicating diagnosis information used for risk adjustment.
Specifically, CMS began phasing in patient diagnosis information from encounter data in its risk adjustment process in 2015 and told the GAO it intends to rely completely on those data by 2020.
Because it has primarily focused on collecting comprehensive encounter information for risk adjustment purposes, CMS officials also told auditors that the agency has largely deferred planning for additional uses of the data.
Nonetheless, according to the GAO, some stakeholder organizations have objected to the risk adjustment transition time frame, asserting that it does not allow sufficient time for a successful transition. Still, CMS contends that the multiyear transition time frame is reasonable.
Given the agency's limited progress, auditors said they continue to believe that CMS should implement GAO's July 2014 recommendation that the agency fully develop plans for the additional uses of encounter data.
"This new GAO study proves once again that the encounter data system is not ready for full implementation," said House Ways and Means Committee Chairman Rep. Kevin Brady (R-Texas) in a written statement. "While the system was created to ensure proper payments for the millions of seniors who rely on Medicare Advantage, it will not work with incomplete and inaccurate data and could lead to higher premiums or reduced benefits down the road. CMS must ensure this important system is based on the right information so taxpayer dollars are going to Medicare recipients who need them most."
Likewise, House Energy and Commerce Committee Chairman Rep. Greg Walden (R-Ore.) said in a written statement that the GAO report "raises more concerns about the encounter data system and whether it is ready to perform its duties."
While acknowledging that some improvements have been made since GAO's 2014 report, Walden noted that "key recommendations from the government watchdog have yet to be implemented" and voiced his support for the "GAO's urging that CMS should fully assess its data quality before implementing" the encounter data system.