Tracking the most significant themes at HIMSS17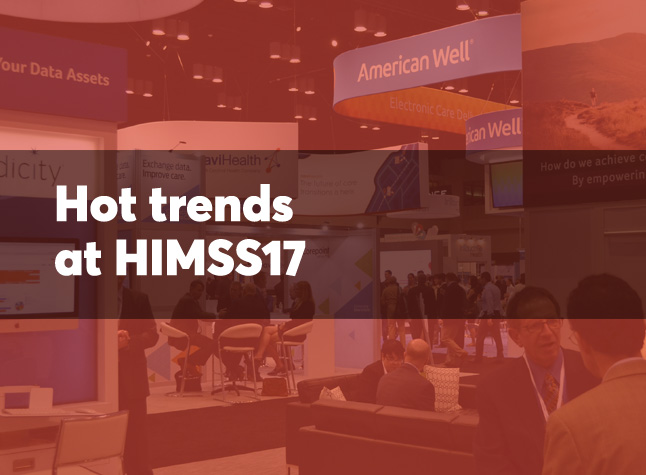 About 43,000 attendees were traversing the floors of the recent conference and exhibition annually held by the Healthcare Information and Management Systems Society. At educational sessions and on the floor of the exhibition, several key trends emerged, giving insight to some of the leading trends that will pace the healthcare industry in the coming year. Here are some of the most significant IT industry themes to watch this coming year, as selected by the editors of Health Data Management.
Cognitive computing/artificial intelligence
A central theme of last week's HIMSS17 conference in Orlando was cognitive computing, self-learning systems that use data mining, pattern recognition and natural language processing to mimic the way the human brain works. IBM President and CEO Ginni Rometty declared during her opening keynote that healthcare has officially entered a cognitive era, which she believes will transform medicine.
Big Blue has made a significant wager in this arena with Watson Health, the first commercially available cognitive computing capability delivered through the cloud, to provide actionable insights from large amounts of unstructured data.